Having a healthy glow is important to most women, but it's also easy to overdo it. Whether you're looking for an extra boost of radiance or want to avoid the dreaded orange face, bronzing and contouring are great options. But what's the difference between the two? Bronzers add warmth and color, while contouring can be used as a tool for slimming down your facial structure. So make sure you know how each product works before you dive in.
Contouring and bronzing are two different techniques that can be used to enhance the appearance of your face. Contouring is a technique for adding shadows and depth to your face, while bronzers add warmth to your complexion. Both techniques can be used alone or together, depending on what look you want to achieve.
How to contour and Bronze: a step-by-step guide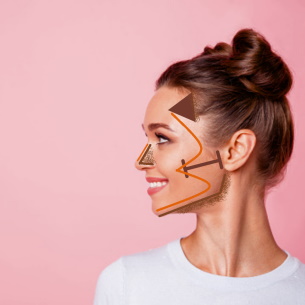 Contouring is to use a black eyeshadow to give depth under your cheekbones, and you can blend it out with a bronzer over it so it blends more seamlessly. Bronzing is the same idea, but you have a tan or brown shade instead of black.
Contour/Bronze blending tip #1: Apply foundation so that the contour area shows up darker than your face usually would be. This will make everything else look subtle when we apply the contour color in step 2.
Using a matte bronzer or lightly shimmery brown eye shadow, place in hollows of cheeks and temples and blend outwards using a larger fluffy brush (like an allover powder brush) – the point is to make the bronzing look like sun-kissed backlighting. You want to make it look like your face is naturally sitting in a shadow.
Using matte black eyeshadow (or very dark brown), apply with a stiff, flat brush directly underneath cheekbones, nose, and jawline – not sure why this works, but I assume that since you're putting it on the parts of your face where light would hit if there were light behind you that it makes sense?
Bronzing/Contouring blending tip #2: Keep it subtle! Cut off excess product on your fluffy brush by tapping bristles on the counter before applying, so less color goes on. Test out using less than what seems at first until you see what your desired effect is.
Don't blend it to hairline or chin so that there's still a line of demarcation between where your face color ends and bronzer/contour color begins – if you apply too much bronzer, use matte translucent powder over it to tone it down.
Contouring and bronzing are two different makeup techniques that you can use to give yourself a healthy glow. Contouring is used for sculpting the face, while bronzers are usually applied to the body or hair. Both of these techniques will help you achieve a more defined look, but they do have some differences.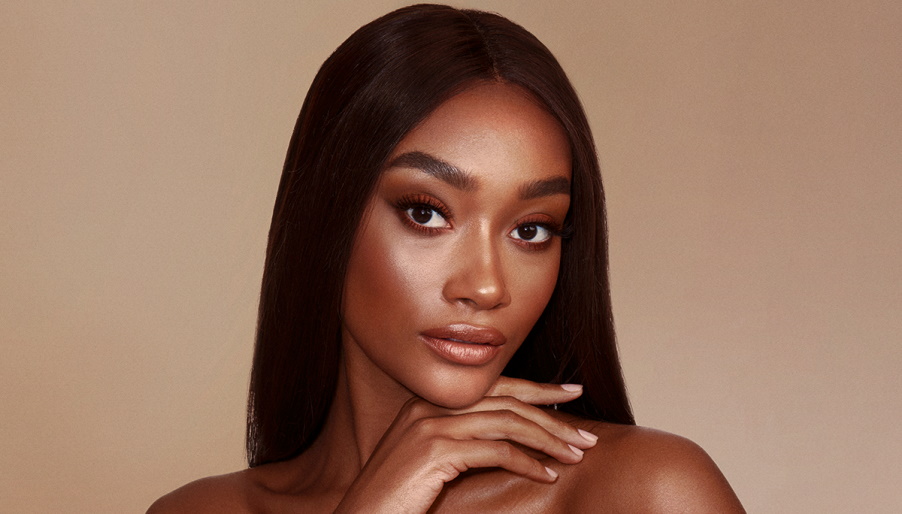 Contouring is best done with cream products because they blend better than powder products. Bronzers work best on dry skin types because it gives them a lovely shimmery finish. In addition, bronzers also come in many different shades. In contrast, contouring doesn't vary from one color option to another since its primary purpose is to add depth and dimension to your features instead of creating an allover glow skin.
Using bronzer with contour makeup
Using bronzer with contour products will add a hint of warmth and life to your skin. The bronzer should be used in the areas where the sun naturally hits the face, such as along the cheekbones, nose, and hairline.
The undertones within the bronzer make it possible for you to choose one with a warm or cool shade. For example, if you tend toward yellow undertones, opt for a warm-toned bronzer; if you lean more pink or red, try out a cooler-toned option. You can also use multiple shades of bronzers together to layer your desired effect.
Using bronzer with contour is one of the most important elements to achieving a more chiseled and distinct look. Bronzer and contour combo makes our face come alive; it brings about shadow and light, thus helping to make all facial features stand out.